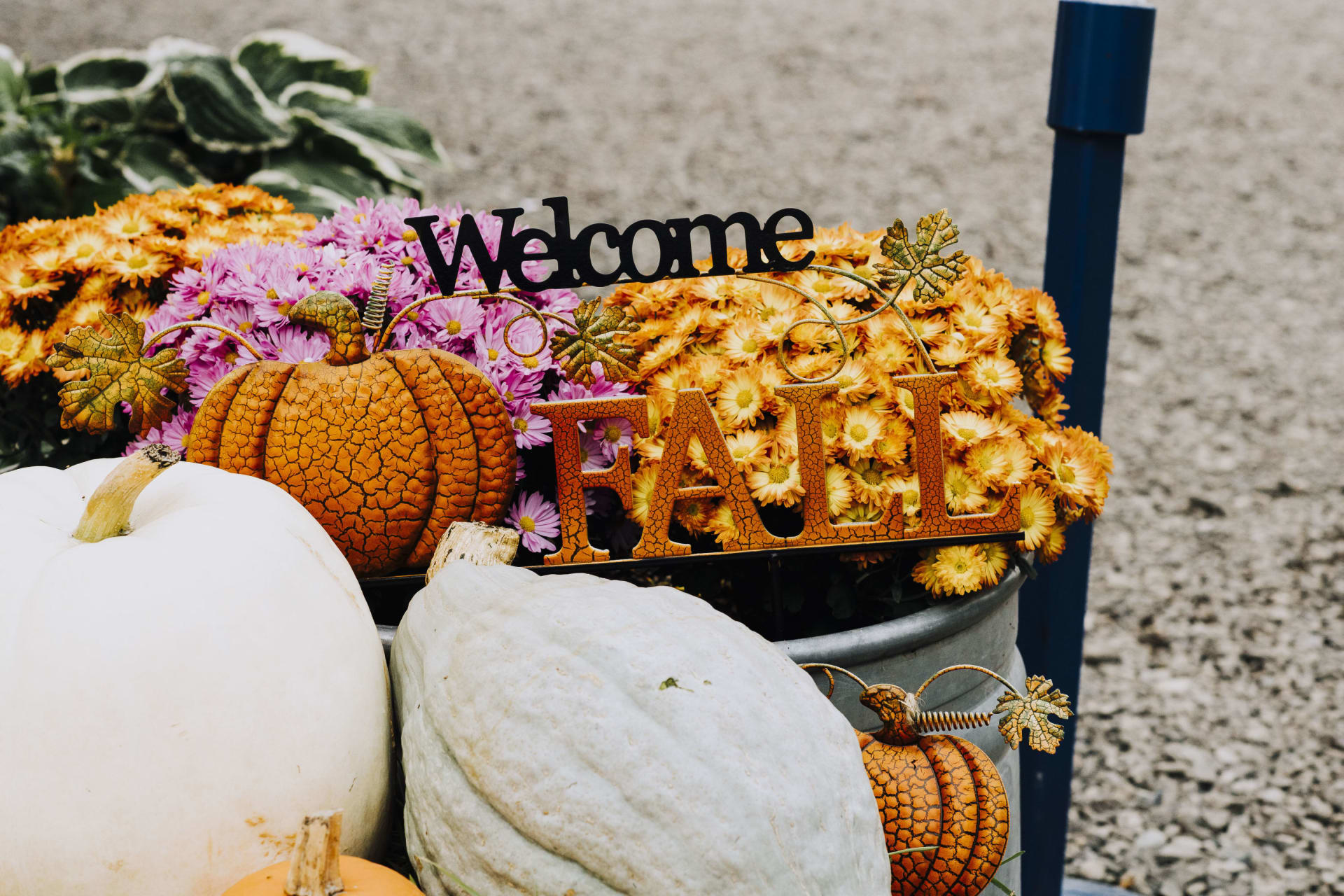 As we've entered fall, you can be sure to see pumpkins just about everywhere. They're used in many different ways, from fancy coffee drinks to recipes and even as decorations. Maybe you don't love pumpkin spice lattes and pumpkin pies, but it's hard to deny the enjoyment of picking your own pumpkin at a lovely farm. All of the farms and pumpkin patches on this list are our team's personal favorites, and they're all filled with tons of fall fun for every age group! Once you've chosen your pumpkin (or multiple pumpkins if you're Krystal), spend the day exploring tricky corn mazes, enjoying the rides, and taking fun family photos!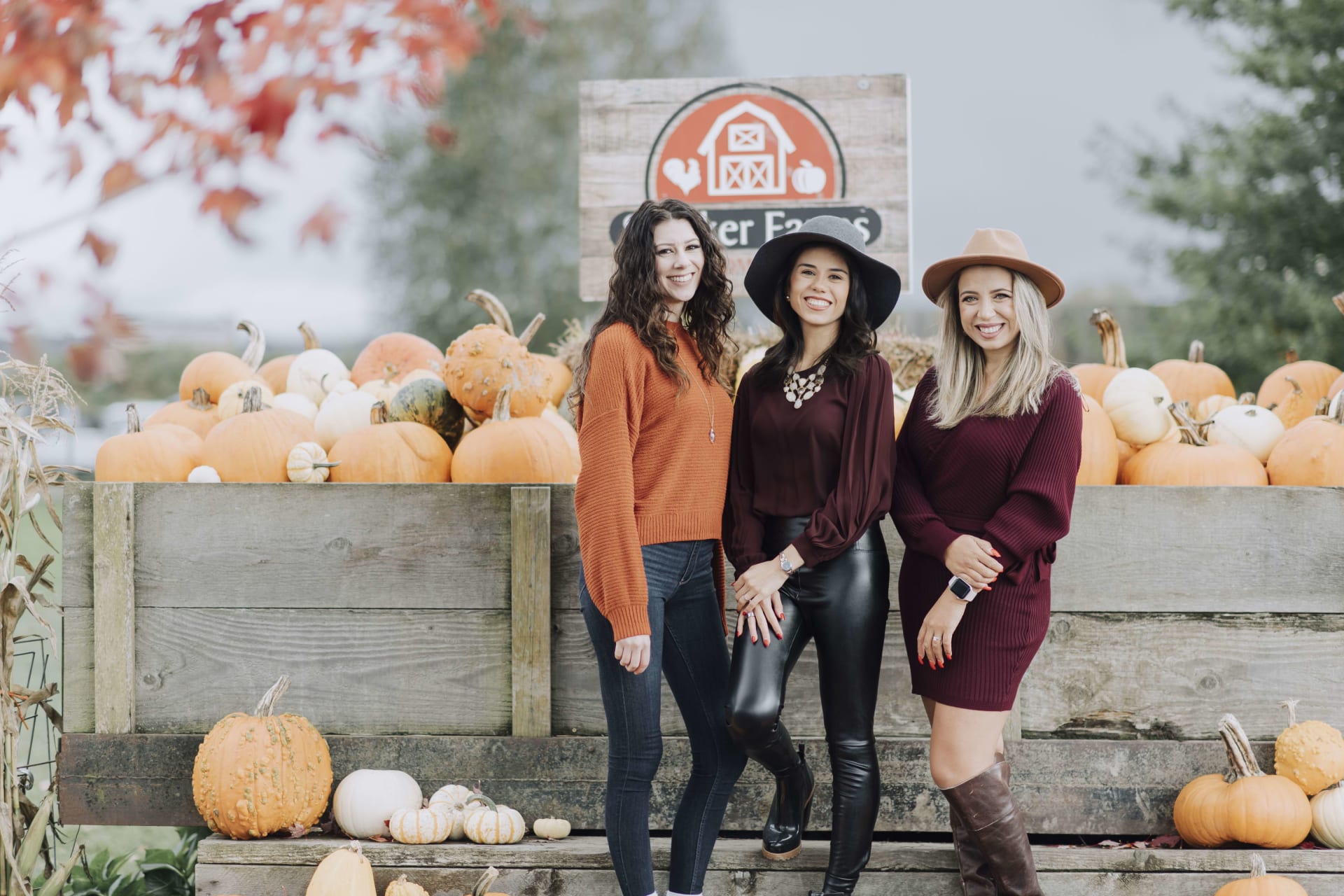 Stocker Farms
Want to take your pumpkin picking up a notch? Make your way to Stocker Farms in Snohomish. Here not only can you pick up all the pumpkins your heart desires but also send your kids to enjoy hayrides, corn mazes, a bouncy pad, the pumpkin barn photo op, and more than 30 other fun attractions. Many food and beverage options are also available at the park, such as hot dogs, Mexican cuisine, a full coffee/cocoa cafe, and kettle corn.
Stocker Farms is our personal favorite pumpkin patch to visit during fall not only with our families but even as a team. The pumpkin barn photo op is the best setup around and we visit every year for new fall photos!
Remlinger Farms
Remlinger Farms offers activities for all age ranges. Younger kids will love the mini-roller coaster, flying pumpkins ride, and Ferris wheel; grown-ups will love their steam train ride, the apple cannon, and the brand new Remlinger Brewery. The farm also has tons of delicious food options, and plenty of farmyard animals for kids to interact with, like goats, ducks, cows, geese, and chickens. And let's not forget about their u-pick pumpkin patch and Fall Harvest Pumpkin Festival which happens every weekend until Halloween!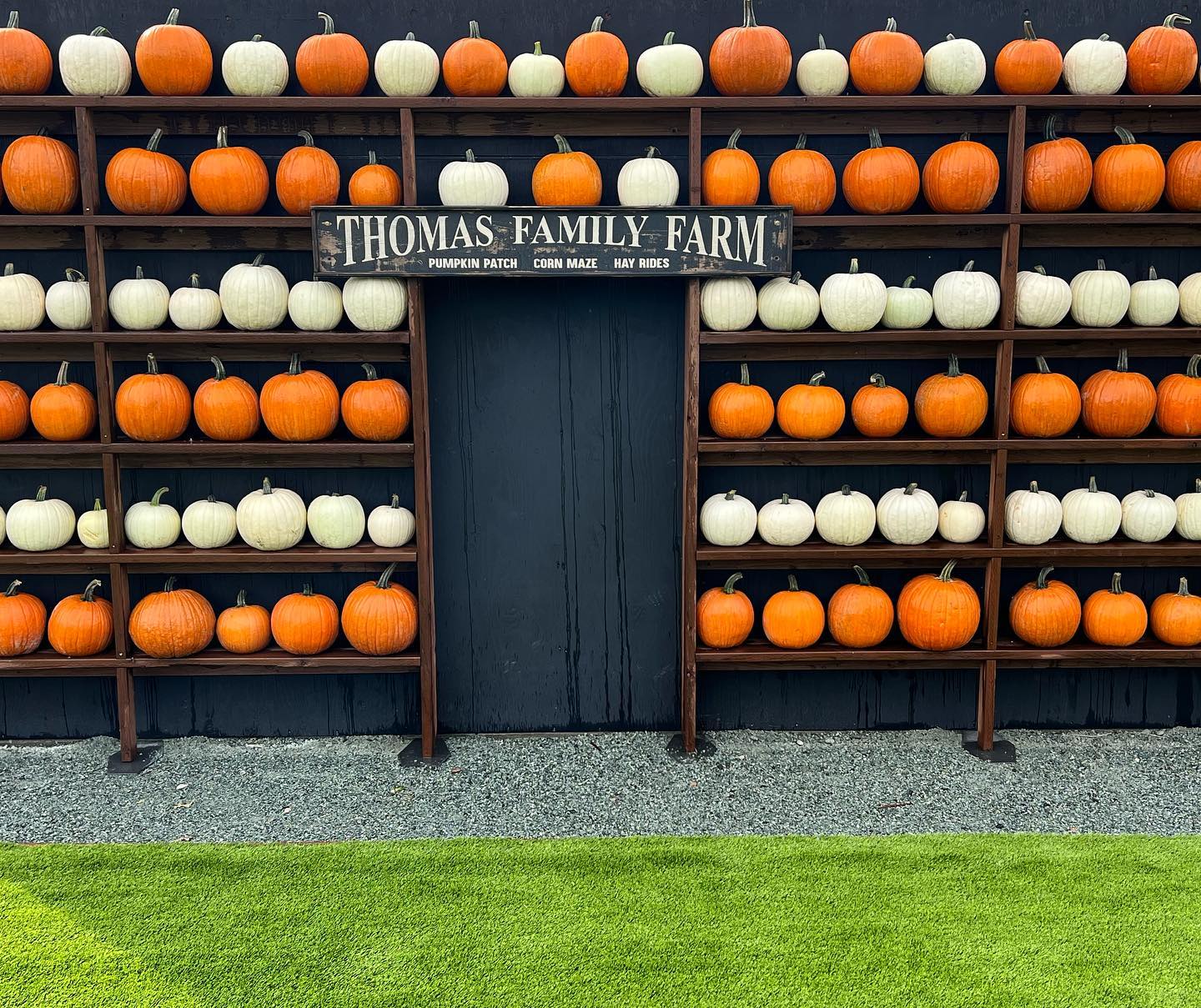 Thomas Family Farm
If you're into nighttime activities, you're gonna love this one! Thomas Family Farm is best known for its zombie paintball where you literally ride on one of their farm buses and shoot zombies with paintballs – at night. For the kiddos, they have monster truck rides, tractor rides, a haunted house, a corn maze, and a lot of amazing food. The place is located in Snohomish and is great for families and even for dates.
Honorable mentions:
Picha Farms in Puyallup
Craven Farm in Snohomish
Carpinito Brothers in Kent
Bob's Corn & Pumpkin Farm in Snohomish
Jubilee Farm in Carnation
Carelton Farm in Lake Stevens